Winter is coming, as Riot Games has just revealed six new winter-themed skins, seemingly going under the name Winterblessed.
With this new skin line, it will be a cold winter in Runeterra, providing new cosmetics to Warwick, Zoe, Zilian, Diana, Swain, and Shaco. Warwick will be the lucky winner of a Prestige Edition of his skin, also revealed by Riot on Twitter.
Northern Lights to hit Summoner's Rift with Winterblessed skins
The theme for these skins is pretty clear, as it's all about the cold but beautiful winter. More specifically, Polaris likely refers to the bright star at the North Pole, which reflects in the splash art.
Each splash art has some eye-popping colors in the background, likely a reference to the Northern Lights. With the North Pole as the primary setting for these skins, it's perfect for the winter season.
These are the first winter-themed skins since 2019, when Riot launched the Sugar Rush skins. Years later, the North finally struck again, and it was about time. Riot has included a nice variety of champions, from a trickster like Shaco to the wise man Zilean.
Here are the new Winterblessed skins for League of Legends
While all skins are in the same setting, they all have their own twist. Shaco is an evil winter trickster ready to strike alongside Warwick, who looks like the scary predator that he is.
Taric got a crown and a cape, almost setting himself up as the King of the North for this Runeterra Winter. The list goes on, and the skins seem very promising so far.
In-game footage of the skins is still missing but should be out soon as they will all become available for testing on the Public Beta Environment (PBE).
Winterblessed Shaco
Winterblessed Taric
Winterblessed Zilean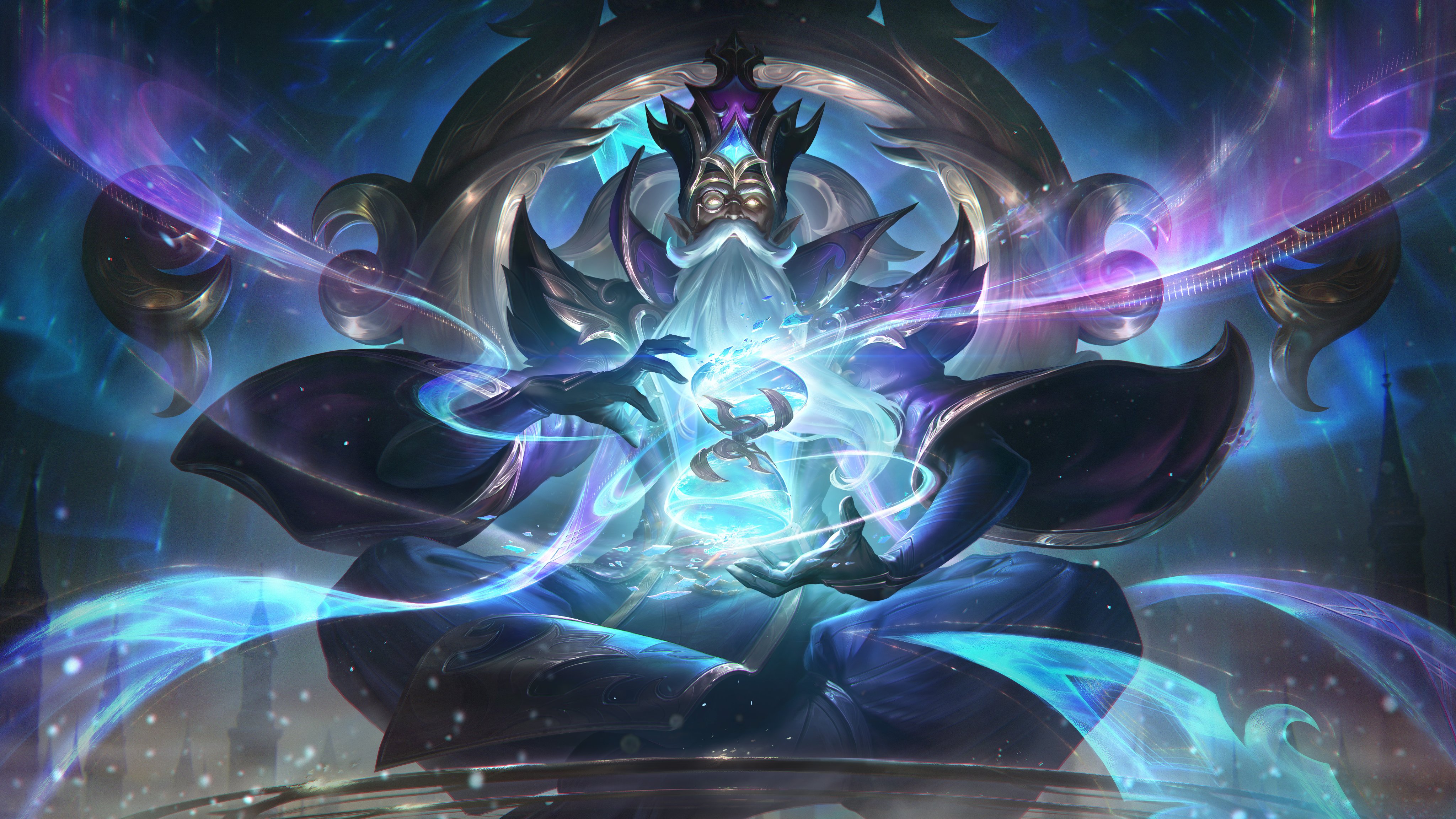 Winterblessed Zoe
Winterblessed Diana
Winterblessed Warwick & Prestige Edition