Following a thrilling best-of-five, G2 Esports Caps defeated Misfits Gaming in the 2022 LEC summer playoffs and have locked their spot for the 2022 LEC summer finals in Malmö, Sweden. As a result, MAD Lions have also qualified for the 2022 World Championship without winning a single bo5 series all season long.
Before going to Malmö, G2 will face Rogue in the upper bracket of the tournament. The winner of the match-up will qualify for the LEC finals, whereas the loser will play in the lower bracket finals (which will also take place in Malmö).
Judging by how their first playoff match went, G2 will be playing in front of a loud crowd looking to smash decibel records.
Nobody can stop G2 caPs in the LEC playoffs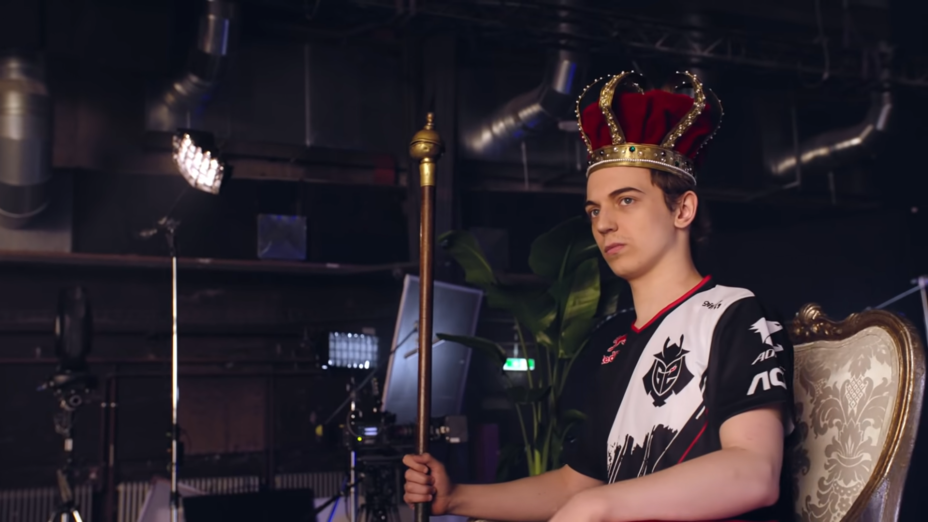 LEC teams not named G2 must take notes: G2 have activated playoff caPs against Misfits Gaming. He thoroughly dominated the series and helped G2 cruise to a relatively smooth 3-1—their fifth LEC playoff match victory in a row.

From roaming to outperforming his opponents in teamfights (and outplaying them), caPs was the difference maker. Also, to Doinb's attention, he brought mid lane Renekton during Game 4, helping G2 cruise in the early game. It was just another caPs special, just like old times.
With 76% of the votes, caPs emerged as the KIA MVP of the series.
Who needs a bo5 win to go to Worlds 2022? Not MAD Lions
MAD Lions have qualified for the 2022 World Championship without winning a single best-of-five this year. Following their loss against Rogue in the first round of the 2022 LEC summer playoffs, MAD were thrown into the lower bracket of the tournament.
However, G2 Esports' win over Misfits in the LEC playoffs has secured them a Worlds spot as they are a higher seed than Misfits and are, therefore, guaranteed a fourth-place finish at worst in the lower bracket gauntlet.
For comparison, 2022 LPL summer finalists JD Gaming have yet to secure their place at Worlds. Indeed, a specific scenario would place them third in the Championship Points ranking: if EDG qualify for the finals and defeat them, TOP Esports advance as China's second seed instead.
The LEC system is a bit different: there are no regional finals, so playoff seeds are allocated based on Championship points. Despite not making the playoffs in Spring split, MAD Lions earned 90 Championship points and locked the third seed in the playoffs.
Because Misfits have lost to G2, MAD Lions are the higher seed in the lower bracket and will instead play the third/fourth place decider—good enough for Worlds even in defeat.
Shades of 2021: Misfits were close—again
Flashbacks from the 2021 summer playoffs have occurred in this series. Misfits were close once again, but the final touch was missing. The last time around, they were only one game away from Worlds, but this time, it was two. There were positives for Misfits against G2, and they didn't go out without a fight.

Worlds 2022 is still on the radar for Misfits Gaming as they will face the winner of Fnatic vs. Excel Esports in the lower bracket of the playoffs. The winner will book their tickets to Worlds as the LEC's fourth seed at worst, making the series the most important event in Misfits' history since 2018.

Despite the recent news regarding Misfits selling their spot, they still have a chance to qualify for Worlds one final time. Team Heretics will replace Misfits in the LEC in 2023, and what a cool story it would be for Misfits to go out with a bang. In roughly one week, we will find out if they will have a "last dance" at Worlds.