It's a bold statement, but Finn "karrigan" Andersen might actually be the greatest IGL of all time.
Lukas "gla1ve" Rossander is considered to be the current holder of that title – just not in my eyes – but recent events have certainly started to call that into question. As gla1ve's legacy continues to fade away on his ailing Astralis, karrigan is riding high as the captain of the best team in the world, FaZe Clan.
Straight off the back of winning IEM Katowice 2022, the biggest event of his career, karrigan has now also won a Major with PGL Antwerp 2022. After finally ticking off winning big events, there's only one thing his compatriot still has on him: an Intel Grand Slam.
The Grand Slam looks close though, and by then karrigan's standing in the history of CSGO will be in no doubt.
But how did we get to this point? To understand that we have to go way back, back before gla1ve was even a twinkle in Astralis' eye.
The Chosen Captain
The Chosen Captain
Karrigan being one of the best IGLs in the world is nothing new, before his first stint on FaZe, karrigan was the IGL of TSM and when they became it, Astralis.
The foundations of the legendary Peter "Dupreeh" Rasmussen, Nicolai "dev1ce" Reedtz and Andreas "xyp9x" Højsleth core, karrigan was the IGL at the times when they were all still just establishing themselves as the Lords of the Choke. Not that it's the case anymore.
Perennial semi final losers, eventually the weight of constantly underwhelming at the crucial moments was too much for the rest of Astralis, so karrigan made way.
His successor in gla1ve did what he couldn't – deliver Astralis a major. Winning the ELEAGUE Major 2017 against Virtus Pro, with the new IGL's calling being the decisive factor in the third map of Train.
Not only that, he went on to do it on multiple occasions, three times in a row in fact. Just ignore the fact that two of the finals were against AVANGAR and ENCE.
And that was only after losing MVP of their first Major win, Markus "kjaerbye" Kjaerbye. A move that was ultimately to Astralis' favour, the Danes picked up Emil "Magisk" Reif and went onto become the most dominant lineup in the history of CSGO.
On the other hand, while gla1ve was winning his first Major, karrigan was being bedded in as the first stage of the Superteam that FaZe were dreaming of.
After bombing out of PGL Krakow 2017, the superteam was finally completed and blew competition out of the water as they won three S-tier events before the end of the year.
As 2018 began, and the ELEAGUE Major 2018 began, FaZe were one of the favourites to win the event – even despite beginning it in its Challengers Stage.
There was a shaky moment against an unpredictable Vega Squadron, but FaZe stayed true to their expectations and made it to the final.
The stage was set. FaZe Clan were to play vast underdogs Cloud9. Karrigan was poised to win his first Major.
And then disaster struck.
The Chosen Captain pt. 2
FaZe fought off a strong start from the North American team on Mirage, quieting a home crowd that was keen to see their opponents win.
Ladislav "GuardiaN" Kovács looked keen to end his Major duck with a performance to match Tyler "skadoodle" Latham on Mirage, but neither he nor Håvard "rain" Nygaard were enough to stop the combined peak form of Cloud9.
So it was to be Inferno, the decider map that would either grant GuardiaN and karrigan their first majors, and Olof "olofmeister" Kajbjer the chance to match some of his former fnatic teammates with three.
It was a close affair, but it was FaZe who looked to be crowned victors as they were 15-11 up on their T side. A series of poor calling from karrigan and individual plays from Cloud9 later however, and we find ourselves at 15-14, with FaZe looking to execute on the A site with a little under 25 seconds on the clock.
Except they didn't.
For some reason, still perplexing people to this day, karrigan instead decided to call off the A hit and rotate back to B, with Jake "Stewie2K" Yip being its sole defender with an AWP.
Already having put down olofmeister, Stewie was presented with a golden opportunity to take the Major to overtime. Something he gladly accepted, taking down three more before the round was over and creating one of the most iconic Major plays of all time.
FaZe, and karrigan, seemed shattered by this round. Their opponents on the other hand, fired up. Overtime played out, and eventually Cloud9 won. North America had won its first Major. Karrigan and his superteam had not.
They did go on to win events in 2018. With IEM Sydney and ESL One Belo Horizonte both being claimed by FaZe before Summer was out. What made these more impressive was the fact they were won with stand-ins as olofmeister took an extended leave of absence.
The first was with legendary Swedish shotcaller Richard "Xizt" Landström, in a time period where he showcased his ability to be useful without being the team's primary tactician. The latter was won with Jørgen "cromen" Robertsen, a Norwegian rifler who has never come close to the same level of success outside of his stand-in period.
Unfortunately, throughout the year it did also become clear that the choke in Boston had a lasting effect on karrigan. The indecisiveness that led to the loss remained a factor in his IGLing. It was not the only game FaZe would throw away that year.
Eventually this caused star player Nikola "NiKo" Kovač to lose faith in his IGL, and in October, stripped him of his leadership duties. NiKo would be the man to take over the role, and after winning his first event with EPICENTER 2018, karrigan no longer served a purpose on the superteam.
The Long Road Back
After being unceremoniously cut from the team, the Dane was subsequently loaned out to Team Envy, which at the time, was a pretty poor North American roster.
At best plucky and at worst laughable, Envy was home to two washed up AWPers in Noah "Nifty" Francis and Josh "jdm64" Marzano, and two riflers in Taylor "drone" Johnson and Stephen "reltuC" Cutler that were also pretty inadequate.
It was no place for a man as prestigious as karrigan.
Brought in to play qualifiers and potentially what lay beyond, there's no doubt that karrigan worked wonders during his time at Envy, the team very quickly looked far better than it was.
However qualify for tournaments they did not, and after three appearances in the Envy jersey, karrigan's loan to the North American team ended and he returned to the bench once more.
He wouldn't have to wait long, as a reshuffling of MOUZ would recall the tactician to an organisation he had last played for as a stand-in in 2014, and before that as a full player in 2013.
Karrigan was deemed an opportunity too good to turn down by the Germans, and it proved a fitting and comfortable place for him to rediscover his form as an IGL.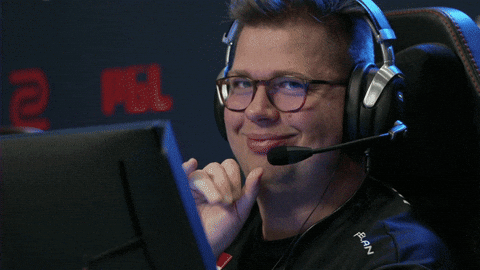 Taking MOUZ back to their Tomáš "oskar" Šťastný glory days, karrigan led the team to three consecutive event wins before 2019 was over: CSGO Asia Championship 2019, ESL Pro League Season 10 Finals, and cs_summit 5.
There was also ICE Challenge 2020, but that's even more irrelevant than Summit.
On MOUZ karrigan showed a versatility that rolled back the years, becoming an AWPer again as he had been for MOUZ and fnatic in CSGO's inception. He also showed an upturn in his rifle ability too, something becoming ever more important thanks to rival gla1ve's influence.
Most importantly though, karrigan met Robin "ropz" Kool, and that meeting would seal both of their fates as Major winners.
Ropz had always been a wonderkid with the potential to be a superstar, but it was under karrigan that he finally showcased his readiness to be that player.
Karrigan turned ropz into a monster, now arguably the best rifler in the world; under karrigan the Estonian became far more impactful, and his passive nature weaponised. ropz being alive means the opposing team should always be afraid of losing the round. That's karrigan's doing.
COVID-19 fell upon the world and MOUZ were relegated to the same level of inconsistency that plagued most of their other rivals. But none of that really mattered, as rumours about FaZe Clan wanting to bring him back to them started to speculate and after all – how can the "budget FaZe" compete with the real deal?
Return. Rebuild. Redemption.
When karrigan was brought back to FaZe, they were far from the finished article they are today.
Still reeling from the loss of the best rifler in the world, karrigan was brought in to steady the ship. A ship which also included Marcelo "coldzera" David, whose big move to FaZe didn't work out quite as it was planned.
However there was some silver linings, former teammate rain was still there, meanwhile there was a young Latvian AWPer in Helvijs "broky" Saukants that was ripe for karrigan's training. Canadian superstar Russel "Twistzz" Van Dulken had also made the leap to EU to join FaZe, brought in to replace the outgoing Bosnian.
This was a team with potential, but it was missing… something.
It became clear to the Counter-Strike world what that 'something' was quite quickly, and as coldzera was benched, olofmeister was brought in as karrigan and the world had to wait for the inevitable: FaZe ropz.
At the beginning of 2022, finally it was time to set olofmeister free from the remnants of the FaZe Clan he had joined as ropz was acquired from MOUZ. Karrigan was joined again by his best student, and it was time to win some trophies.
They began with IEM Katowice 2022, the biggest event win of karrigan's career thus far and more impressively done yet again with a stand-in – this time being Justin "jks" Savage.
Then followed ESL Pro League Season 15 Finals, a follow up to prove that FaZe weren't spurred on with an Aussie with a point to prove and they were actually the best team in the world.
Finally, came the Major, PGL Antwerp 2022. Once again, a karrigan-led FaZe Clan would be entering the first Major of the year as the favourites' to go home with the trophy.
This time karrigan would be sure to not let it slip away.
They lost to ENCE in the Legends stage, and NIP proved to be a more challenging opponent than expected in the Quarter Finals, but FaZe brushed aside Team Spirit like they were a FACEIT five stack in the Semis and secured their place in the finals all the same.
Their opponents this time would be NAVI, the number one contender for the best team in the world and winners of the previous Major. Outside circumstances and internal troubles aside – this was the one team FaZe didn't want to play.
That being said, karrigan didn't really seem to care. In the comms for the final he can be heard saying "I'm the best IGL in the world.", and he backed himself to be by picking Inferno. Most IGLs would be scared to pick the map of their most iconic defeat if they were presented a chance of redemption – but not karrigan.
After a strong start on the T side by FaZe – a stark difference to the T side in Boston 4 years earlier – NAVI battled back on their own T side and looked set to cap off another FaZe Inferno choke as Aleksandr "s1mple" Kostyliev decimated most of the team at 15-14, bringing himself into a 1v1 with ropz.
Twistzz, the final player killed in s1mple's headshot rampage, had not seen the Ukrainian go up banana after killing him, and with the time remaining therefore would not be heading to B. He called this, and ropz listened, waiting for s1mple until the opportune moment at mid.
Karrigan's FaZe would be going to overtime on Inferno in a Major final once more.
This time, they won, with broky being the standout player as he managed to mitigate the success of his opposite number in s1mple. NAVI's pick of Nuke was to be the next stage.
Nuke, unlike Inferno, was not a close affair. rain completed his own redemption arc and put in an all time great performance, cutting down NAVI at every chance he could find.
FaZe won the map and the series 2-0. Finally, four years after one of the most tragic upsets in CSGO history, karrigan had won a Major.
The Greatest IGL of all Time
With that Major win, karrigan ticked off another one of the boxes on the list of things gla1ve has over him. A list that is now looking quite small.
Of course, in most peoples' minds, it will still be a little early to say that karrigan is the greatest IGL of all time. gla1ve did win three majors in a row, and its worth noting not only his teams influence on the meta surrounding utility in the game, but also his own influence on the fragging requirement of In-game leaders.
karrigan may not have that, but let's do a quick recap:
Star AWPer at the beginning of CSGO. How's gla1ve's AWPing?
One of the best IGLs in the world while gla1ve was still proving he could hold a mouse.
Won multiple S tier events with FaZe – the first IGL to really be successful with an international roster.
Won multiple events with multiple cores, one of the few IGLs to do so.
Came back to FaZe and won the biggest event of his career, not to mention a Major soon after.
So not only has karrigan been around for far longer than gla1ve, he has also accomplished things gla1ve could only dream of. gla1ve failed to win events with stand-ins when Nicolai "dev1ce" Reedtz was on medical leave, and astralis were pitiful as their GOAT core took their turns running away from the organisation's vice grip for a while.
He's still failing to replace his star player in device. Karrigan builds his own stars.
His MOUZ achievements also set the precedent for karrigan being able to win with multiple cores. Can gla1ve say that either?
karrigan still has to win an Intel Grand Slam, but that looks more than likely, so even if you still doubt right him now, you have to accept this:
karrigan is coming for gla1ve's crown and he's going to take it sooner rather than later.