Credit: Daedalic Entertainment
Precious will have to wait
Gollum game delayed – did Daedalic bite off more than they can chew?
---
Lord of the Rings: Gollum has been delayed shortly after the first gameplay reveal.
The LOTR IP can be a blessing or a curse.
Daedalic Entertainment have never tackled a project of this kind.
Expectations are much lower, but people shouldn't give up yet.
Lord of the Rings: Gollum has been delayed "by a few months." The timing of it couldn't be weirder.
Less than 20 days prior to this, Daedalic were announcing the release date for the first time alongside a gameplay reveal.
This aforementioned video might've influenced things. The overall reception from fans, at least those who voiced their opinions, is negative.
People didn't like how Gollum and Gandalf look and believe that the overall look of the game isn't up to par.
The trailer's comment section is essentially a contest to see who gets the most upvoted joke regarding the game's graphics.
Big shoes to fill
To be honest, I can't blame fans who took issue with the trailer.
Gandalf looks strange and Gollum looks, simply, bad for this generation of gaming. His hair looks especially disappointing with a lot of aliasing and very little detail.
The Lord of the Rings IP can be a gold mine, but it can also be a poisoned chalice. It's interesting to see unconventional takes on Middle Earth's stories like what Daedalic is trying to do here – and what a game like Return to Moria is claiming to be – but there's a lot of baggage when tackling an IP as big as this.
Tolkien's work was extremely descriptive of each character and location and the LOTR fanbase takes that very seriously.
Furthermore, Peter Jackson's movies brought those descriptions to visual life for millions of people around the world.
2017's Shadow of War, for example, had a Gollum/Smeagol model much more similar to the one seen in Jackson's movies.
Daedalic's biggest project to date
Daedalic Entertainment have been a successful games developer for a multitude of years now, but they haven't attempted anything even close to this scale of a release.
Their most famous games are the Deponia titles and Ken Follet's Pillars of the Earth. All of these were widely praised, but they're all point-and-click adventure games, which is undoubtedly Daedalic's strong suit.
Pillars of the Earth was a faithful adaptation with some very interesting twists and ideas and a beautiful art style to boot. Yet, it doesn't even come close to the kind of titan that the Tolkien IP is.
Daedalic took the risk of adapting a Tolkien character and simultaneously diving into an entirely new style of game. We haven't seen much gameplay, but what they've shown hasn't impressed us.
We've seen Gollum move from Assassins Creed-style bushes to bushes, climbing green walls and using objects as distractions.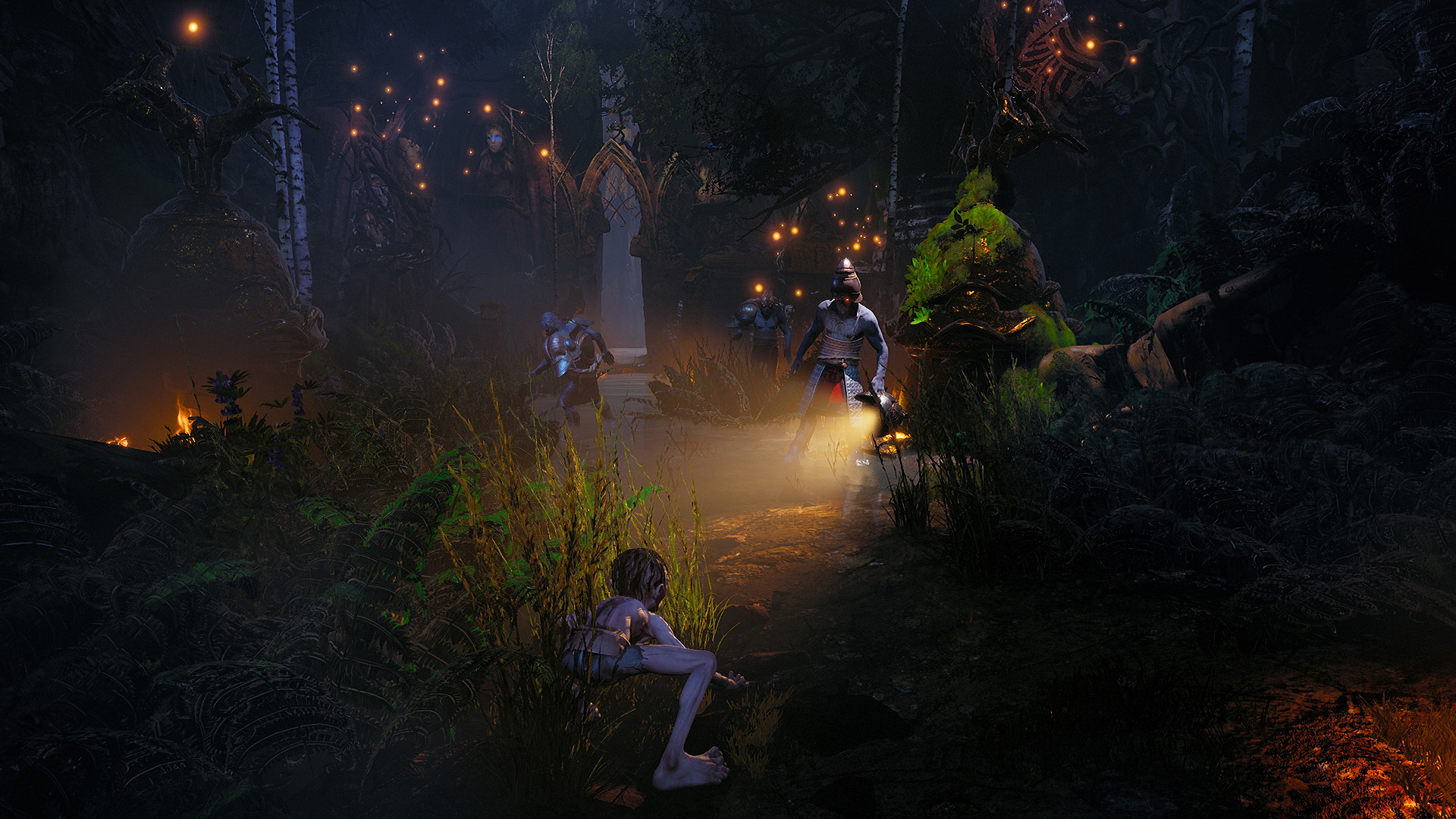 Stray has just released and made the act of wandering throughout a futurist city as a cat fun, so the premise for Gollum isn't at fault here, it will only be a matter of execution.
How interesting will he be to control? Will the environments be deep and explorable? How will the story be told and will having Smeagol's point of view in it be of any value?
Temper your expectations, but give Daedalic a chance
First impressions haven't been great, so it is understandable that people are losing hope in Gollum. Regardless, expectations should always be tempered surrounding any media before release. Trailers can be manipulated and misleading. Things can change very late into development.
It is not time to give up the game yet, though. This is an intriguing concept and will at least be a breath of fresh air in an IP that has gotten more adaptations than we can count. Gollum is a beloved character and his perspective on Middle Earth is intriguing.
Daedalic Entertainment have not tackled any project of this kind, but they've proved time and time again that they can create great stories and really fun adventures.
Hopefully, these few months will be enough to iron out any kinks and allow Gollum to shine in this new adventure.
How could they make him even uglier?